Tuesday, 22 July 2014 | 1:48
On Monday night, a link started going viral on Facebook purportedly of a story on GMA News Online with the headline: Overflowing STD virus from Kris Aquino causes a stink at NAIA-1.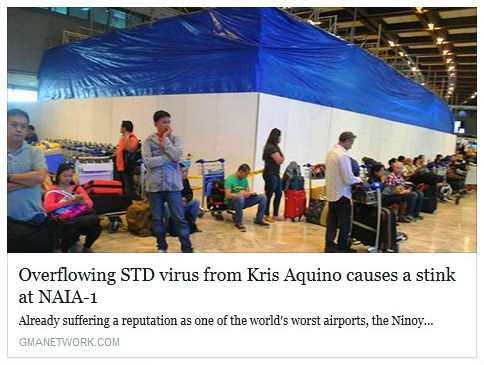 For the record, GMA News Online has never posted a story with the headline on the STD virus. Neither was the website hacked.
The Kris Aquino headline seems to be a prank played by Facebook users who shared the original link. The social media site allows individual users to "edit" headlines before posting or sharing them, making it seem like that was the actual headline of the article: